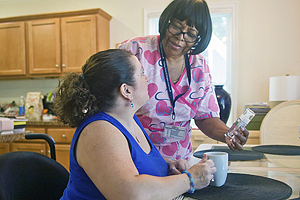 We have excellent opportunities for HHAs and CNAs:  Full-time hourly, weekend, live-in, shift, and overnight available immediately in lower Fairfield County.
Excellent compensation with paid orientation, evening/weekend differentials and highest allowable mileage reimbursement for hourly staff.
Requires a minimum of six months recent HHA/CNA experience, valid certificate and own transportation.
Please fill out both the application and take the online test (both open in a new window/tab).  You will have 50 minutes to complete the test.