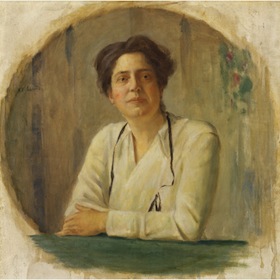 Planned giving, or making provisions for a bequest in one's estate planning, is a way in which friends, supporters and those whose lives have been touched by our Agency can continue their support. Bequests of any size will ensure that we will be here to serve the community for generations to come.
It is with this in mind that we created The Lillian Wald Legacy Society. The Society is named in honor of Lillian Wald, the founder of American community nursing. Her tireless and unselfish devotion to humanity is recognized around the world and her visionary home health care programs have been widely replicated.
If you would like to make a planned gift in support of Visiting Nurse & Hospice of Fairfield County, click here or call our Development Department at 203-834-6341, ext. 304.
We are a tax-exempt, not-for-profit corporation under Section 501(c)(3) of the Internal Revenue Code. All donations are tax-deductible to the fullest extent allowed by law.
To make a safe & secure online donation, click on the button below:
OR
Call us at 203-834-6341 ext. 304 to speak with someone in our Development Department to make your donation.
OR
Mail a check to:
Visiting Nurse & Hospice of Fairfield County
Attn: Development Department
P. O. Box 489
Wilton, CT 06897
Please make your check payable to:  Visiting Nurse & Hospice of Fairfield County
---
Click Here to review our Privacy Policy regarding your personal information.